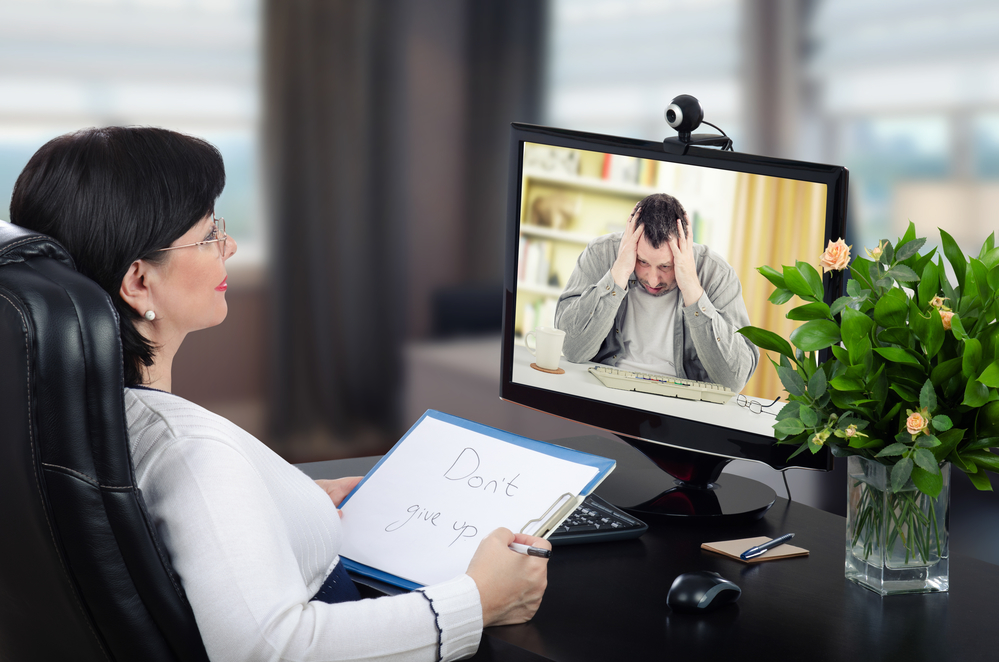 ​​​​Video-TeleBehavioral
Health Services Provider
​- HIPAA Compliant - Phone and Video Sessions
Elaine Latimer-Tandy, LPC, NCC, BC-TMH, CPCS is a Board Certified TeleMental Health Provider
What is TeleBehavioral Health?
TeleMental Health or Telebehavioral Health is the use of your phone or your computer video to meet with a licensed mental health counselor.
​
If you are anywhere in the state of Georgia you can call Living Transformations, LLC to schedule your free consultation and learn how TeleMental health can work for you.
As a client, it can be more time-efficient and just as effective as meeting face to face, with the comfort of knowing that your therapist is a Certified Telebehavioral Health Practitioner.
TeleMental Health communications utilized by Living Transformations, LLC is secure, encrypted and HIPAA compliant.
If you live in a rural community that has limited mental health resources, or even if you live nearby, phone and video sessions might be beneficial for you and your family with Living Transformations, LLC.
Benefits of using Telehealth
Here are some of the research-based benefits to providing Telehealth services:
Increases access
Approximately 123 million Americans live in an area with limited access to healthcare. Telehealth can play an important role in these communities by increasing accessibility.
Reduces costs for clients
Nearly all research suggests that Telehealth saves money when compared with traditional approaches to providing care. For clients, this often means lower copays, transportation costs, less time missed from work, and less money spent on child care expenses.
Same-level client care
Telehealth appointments and face-to-face office visits.
Better client experience. 
Telehealth eliminates the wasted time traveling and sitting in the waiting room.